IEHO Raceway - Purveyors of Fine Fray Racing
Back from the Fray in Ferndale, CA
We had the best showing for an Inland Empire team ever! The addition of Mike Engelage helped alot. Inland Empire finished 10-6 tied with R.C. Lincoln's Florida team. Florida battled us on the Orange track. We took the win from them. Mike's most memorable moment at the fray. LOL David Parker did an awesome job as our Rookie of the Year. I was very happy to hear he had great time and would consider coming back next year. I like to think we took 5th out of 17 teams. Brad Bowman, the dude that routed all of the tracks we raced on was on our team. He felt he ran with a car that he knew he could win with. Chris Jackson was our TQ in the individuals. I believe he qualified 12th out of the 81 drivers who participated. Great job Chris!
 Unimplemented ISML Tag: TYPE=

 Unimplemented ISML Tag: TYPE=





Inland Empire fray cars built and run by Mickey at the Fray in Ferndale, CA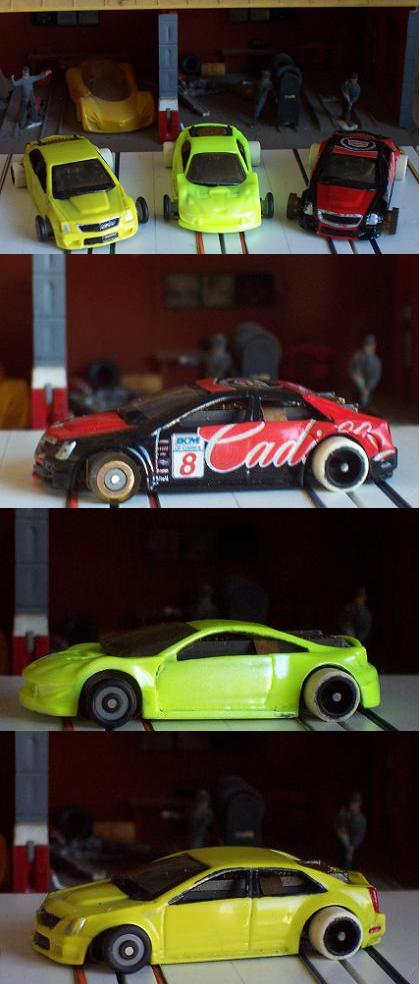 How does IEHO build a fray competitive chassis? Current Inland Empire team members will be Mickey Hurtado, Ontario, CA, Brad Bowman, track builder, Escondido, CA, Chris "Action" Jackson, Inland Empire of Southern California and introducing, Dave Parker, Alabama. Dave's a first timer. I look forward to his "baptism under fire"
Our 5th driver is Mike Engelage from Brea, CA
How often should I oil my tjet?
Is the red oil the best for the arm bearing?
Habby's or Royal oil on the top plate?
AML's, BSRT's Wizzard or Slot tech skis?
RT H O, stock or Luna Gears?
Dash magnets, too close to magnet car downforce?
Where do I get a competitive arm?
Greg Davis bodies were the only bodies run by Mickey at the 2012 Fray
Front page is under construction
I love to fray race.
'69 Camaro and a Mini for a customer