Catalog
This is where you'll find the bodies for show
These bodies are painted and decaled to look like a real race or street car. I race them on our fray circuit. Most of these bodies have never had any track time. The chassis is not included.
Mini Coopers
The Mini Cooper is a fun body and handles amazingly well if excess resin is ground out right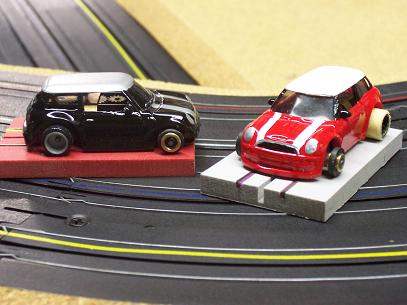 Aston Martin Vanquish in traditional colors and nostalgic stripes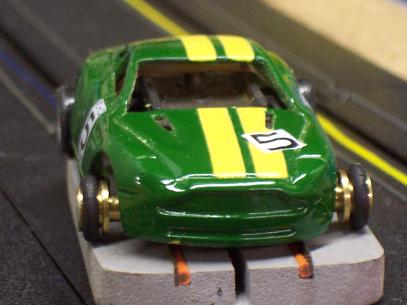 C-5 Corvette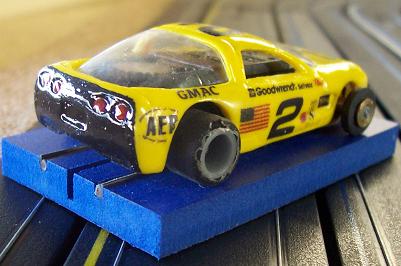 2 CLK's
Decided to experiment with various colors under the C2 livery. The experiment was a success.The gunmetal CLK was given away at the San Juan Int'l in Maryland.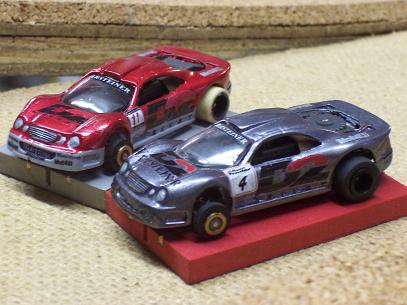 Greg Davis body
I had fun painting and decaling this C-5. It came out real nice. It was done for my buddy, Matt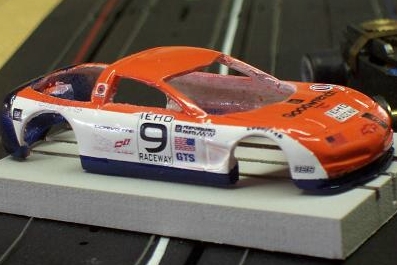 550 Maranello in Yellow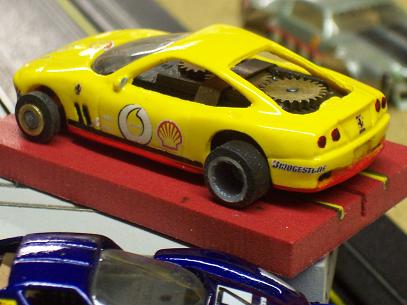 Clean and Neat
Looks fast and furious, just sitting there. I'm trying this on a skinny tired chassis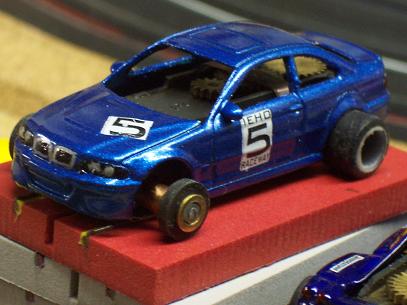 550 Maranello in F1 livery, alongside a BMW and Mercedes from Fandango
Part of the latest creations from Inland Empire Raceway.